Distributed in various areas of the castle grounds, be that the beautifully renovated residence of the former head gamekeeper of the Esterhazy domain or in the west wing of the Schloss itself, the suites of Hotel Zum Oberjäger are certain to impress. Space in abundance. For yourself, friends or family. Cautiously restored and renovated. Brought confidently yet charmingly into the here-and-now through the aesthetic lens of POLKA. Each unique unto itself. Though divided by category for your convenience: Here we invite you to take a closer look at our Suites M for Medium, L for Large and XL for Extra Large.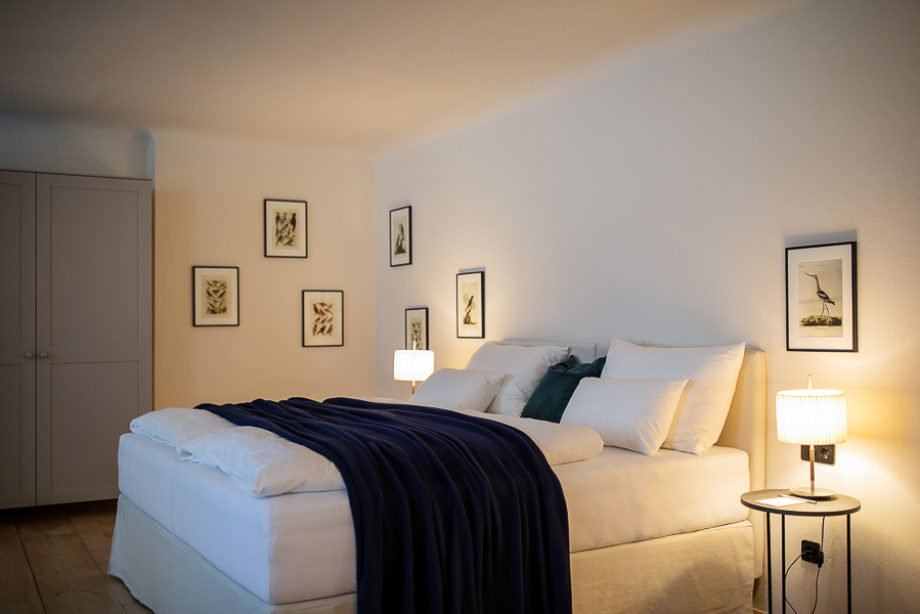 Ca. 49m² suite nestled between the Arboretum and arcaded walkway of the castle. Green birds frolic on the colorful cushions and pictures in the suite, which is aptly named the "Bird Room". The underlying motif is provided by Josef Frank's "Gröna Fåglar" – green birds, depicted on cushions found in various places. The feathered residents of the park seemingly lend them a voice, generating a harmony between indoors and out. And as you recline amid the comfortable sofa ensemble, your eyes are inevitably drawn to the birds flittering about effortlessly in the park outside. Radiant in front of the suite, colorful flower beds swathed in the magnificent seasonal tones of nature.

Price per room and night. Incl. 5-course breakfast menu. From € 189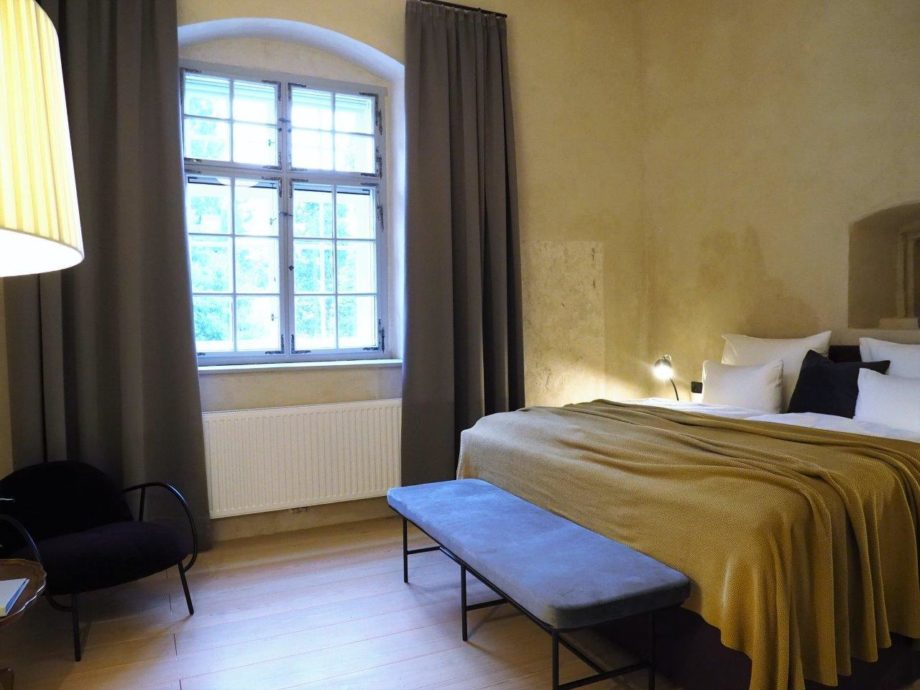 Ca. 55m² suite. Located above the imposing chimney flue of the former castle kitchen, the dimensions can be envisaged based on the impressively slanted fireplace walls. A magnificent symbiosis of historically listed, restored murals and the elegant signature-design of POLKA. Beautiful salon facing the arcaded walkway and a separate bedroom overlooking the Arboretum. Semi-open bathroom with bathtub.
Price per room and night. Incl. 5-course breakfast menu. From € 219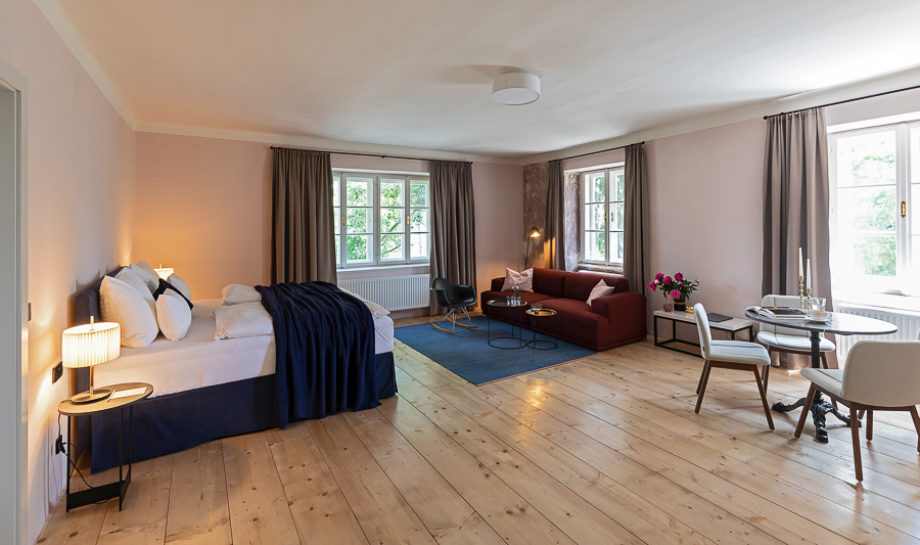 Ca. 65m² suites with 2 separate bedrooms. Self-assured color and wallpaper themes coupled with restoration of historically listed elements. Timeless furnishing design curated by POLKA, on long, roughly textured spruce floorboards. Perfect rooms for families or friends.
Price per room and night. Incl. 5-course breakfast menu. From € 249