COOK FOR YOURSELF. OR NOT.
In the residence of the former head gamekeeper, the Cooking Salon is a space that is also available for your pleasure. Should you wish, you can put it to good use in order to show off your culinary skills to family and friends. We are happy to make it available to you free of charge if you decide to book the 6 rooms of our guesthouse exclusively. Also by arrangement even if you book fewer rooms. Boasting a kitchen equipped for professional cooking seminars, it is certain to bring you great joy. We invite you to send us an email with your inquiry.
If you would like to enjoy a small foretaste of a few of your cooking options here: Chef Martin Wresnig of Restaurant Henrici in Eisenstadt demonstrates how to prepare saddle of venison in the Oberjäger Cooking Salon.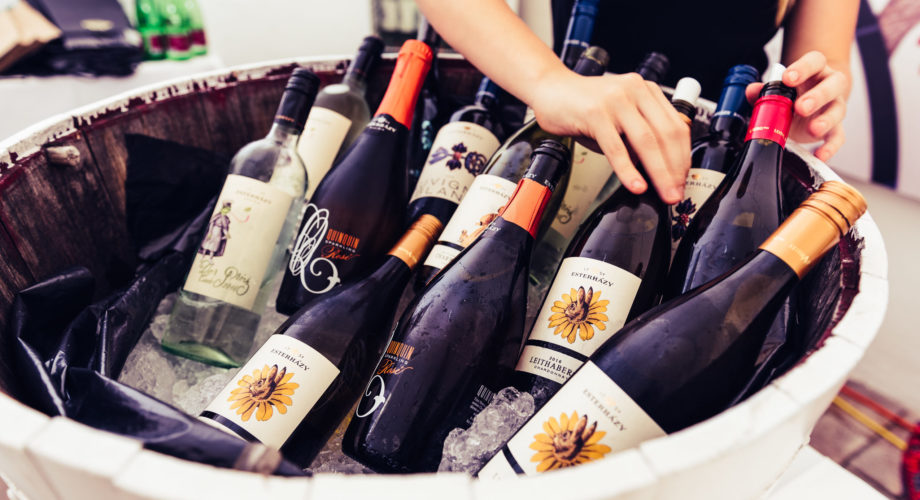 We would be happy to organize a personal wine tasting for you, be that with our exclusive Esterhazy wines right here at Gästehaus Zum Oberjäger or on location at a winery in the Blaufränkischland region.
The Esterhazy wine tasting lasts approximately one and a half hours and includes, in addition to the wines from the Esterhazy estate, a delectable selection of morsels as well as an Esterhazy wine glass as a souvenir, for a price of € 21 per person.
The wine tasting at an acclaimed partner vintner in Blaufränkisch Land lasts about 2 hours, including tour of the cellars as well as the wine tasting itself. You also have the option to book accompanying hors d'oeuvres. If the winery is not local, we will be happy to make arrangements for shuttle service.