Boutique Hotel Schlosspark Lackenbach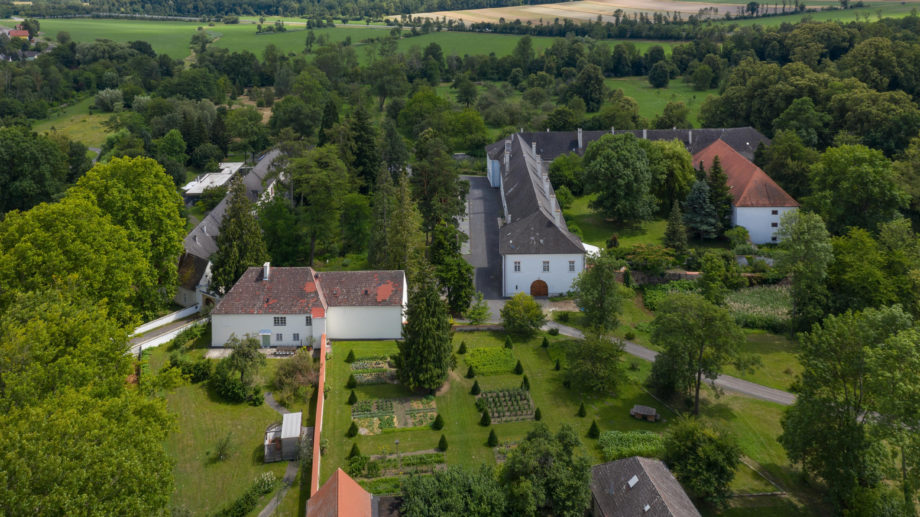 The spirit of the Renaissance blows through the castle gate. Caresses apple trees, wafts about a mammoth tree. Schloss Lackenbach in Central Burgenland is a place of inspiration and of nature. Of tranquil reflection and of gatherings.
The foundation for all of this is Boutique Hotel & Gästehaus Zum Oberjäger. Also your own personal retreat after a variety-rich day spent in the Blaufränkischland region. Aptly known as the "land of sunshine". Step into a world where deeply steeped history and modern architecture go hand-in-hand. To be specific, the history of the Princes Esterházy and a fresh new interpretation of their former residence by Viennese design duo POLKA.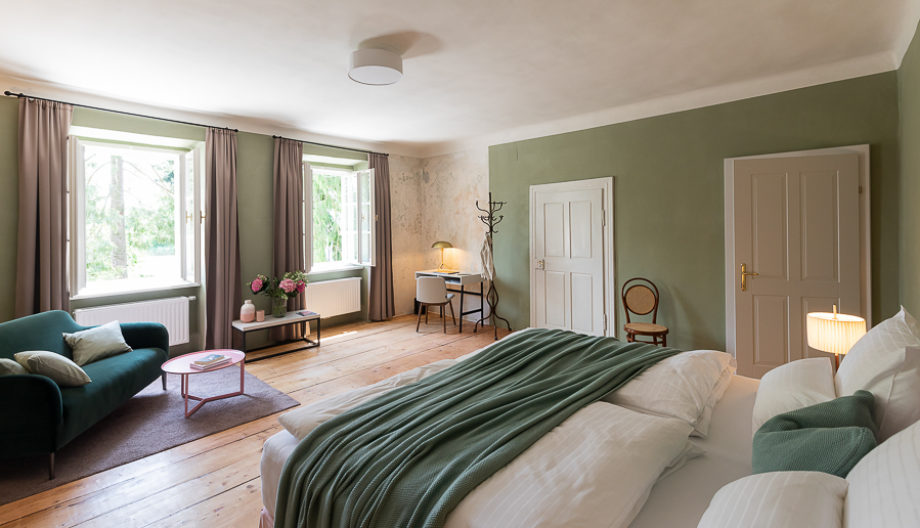 Historically listed rooms radiate a truly special atmosphere all their own. Appointing them demands a fine touch and befitting décor. That said, we first drew upon the past. Removing layer after layer from the walls. In order to discover what lay beneath. This process revealed an astonishing palette of colors, which each successive user of these rooms had contributed over the centuries. In our design efforts, it was always the strongest color that tipped the balance. Also influencing the other design features as well as how we would ultimately name the rooms and suites.
A sumptuous breakfast is included with all rooms!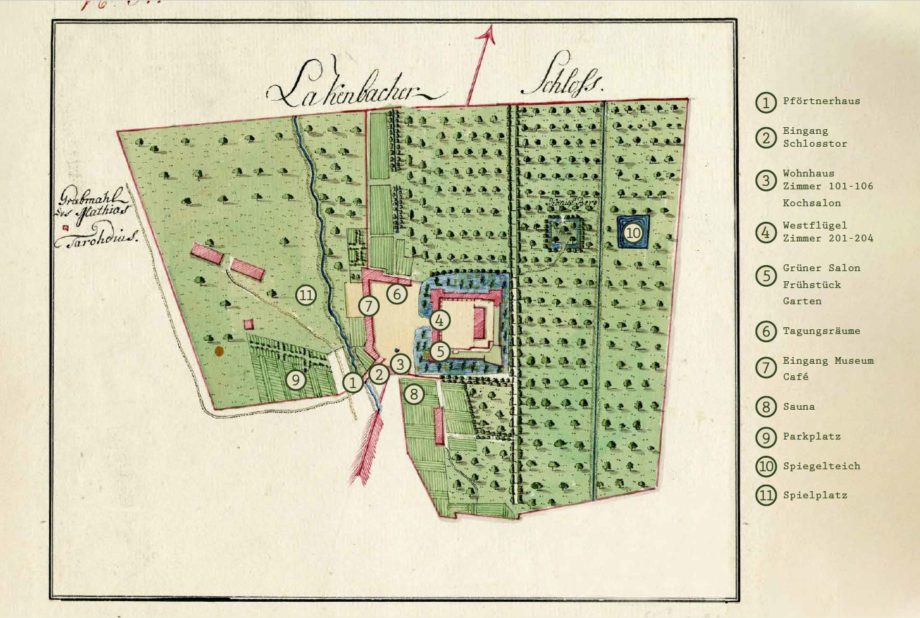 Boutique Hotel & Gästehaus Zum Oberjäger is unique. In its location. In its design. The perfect backdrop provided by the historically listed building complex of Schloss Lackenbach, with its rich history and culture as well as delightful park grounds. The Oberjäger draws upon all of this. In its décor, in its design. Modern elements reflect the garden, nature and botanical features. As well as a storied hunting tradition, of course.